This was my first experience with MacArthur in book form; I've read his other works from his website,
Grace To You
, and always enjoyed them. As a first exposure, I found this a wonderful introduction to his writing and it interested me in his other works.
MacArthur identifies issues facing worship that are timeless and relevant. I did not find any of the content outdated, despite the original being written in nearly 30 years ago (this is an updated edition, apparently). This is to his credit, as he clearly kept close to Scripture as the basis for his arguments.
There was a time in the middle of the book where the flow seemed to dry up a little and I had difficulty connecting what he was writing to the overall message of the book, but it was still enjoyable and interesting. Towards the 3/4 mark through the end, I found myself wanting to pause and write down many of the statements he made as they were definitely ones to remember and meditate on.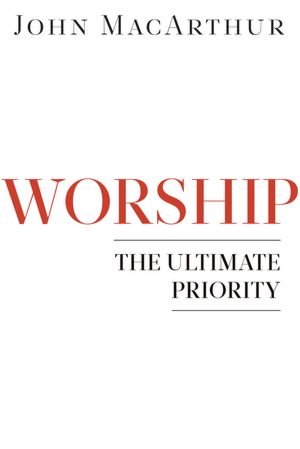 One of my favorite sections of the book was the very end. MacArthur gave a history of worship music over the last hundred years or so, and argued for the resurgence of hymns and songs that drip with Scripture and truths about God rather than simply the writer's feelings about Him, for example. This is an issue I've had with Christian music for many years and have been thankful for artists like Chris Tomlin, Kristian Stanfill, Christy Nockels, and Selah whose lyrics can usually be traced directly back to God's Word. I appreciated that MacArthur addressed this.
Overall, I believe this is an excellent book on Worship that every Christian worshiper ought to read. It helped me to examine my own heart, prepare more honestly and purely, set my heart and mind on the true God, and worship with greater fullness and love. I would not hesitate to recommend this to anyone in the church.
Please Note: I was provided with a copy of this audio book as a part of the christianaudio Reviewers Program in exchange for my unbiased review of this work. This has in no way influenced my opinion or review of this work. For more information about this and other Christian audio books visit
christianaudio.com
.